Corporate social responsibility
For over 60 years, Fuerte Group Hotels has practised a philosophy of responsible tourism that allows it to coexist harmonizing with both nature and its cultural and socio-economic environment.
All our hotel brands take sustainability as a guiding principle and incorporate new management systems that guarantee minimal impact on the environment as well as the promotion of culture and the local economy.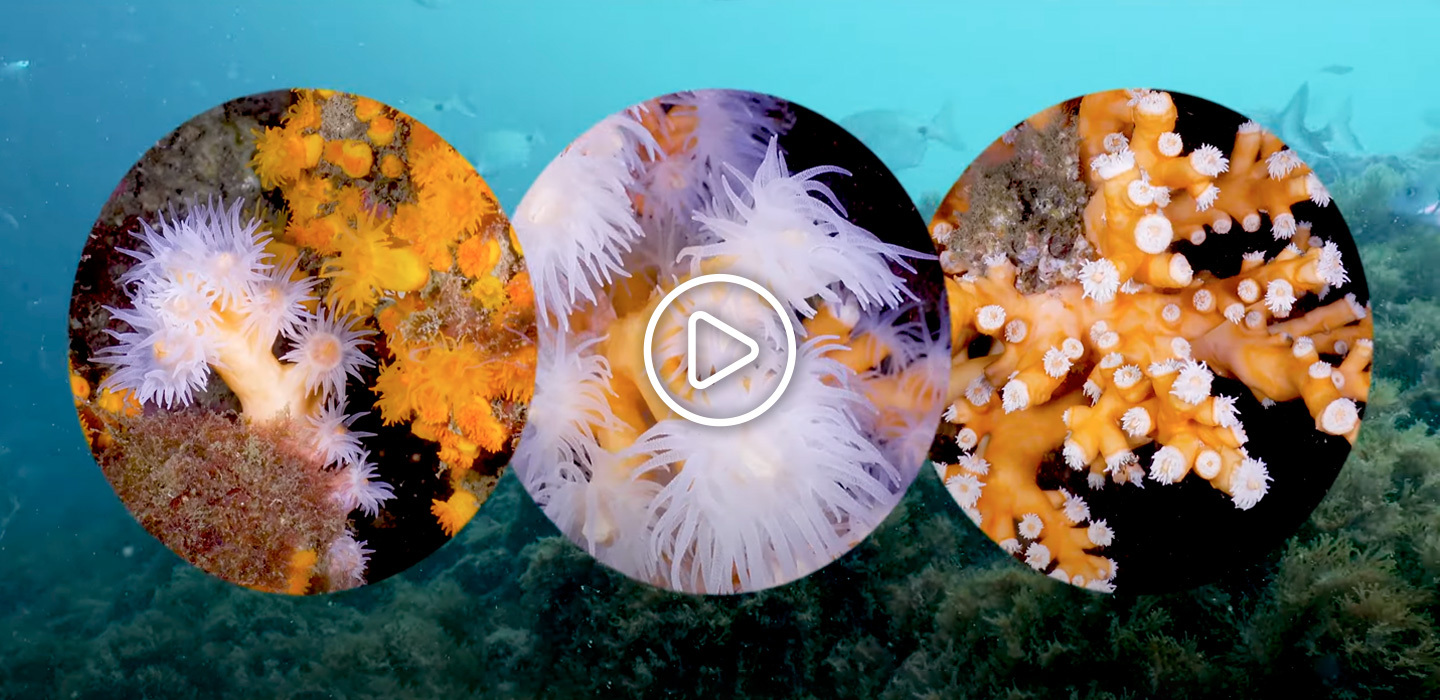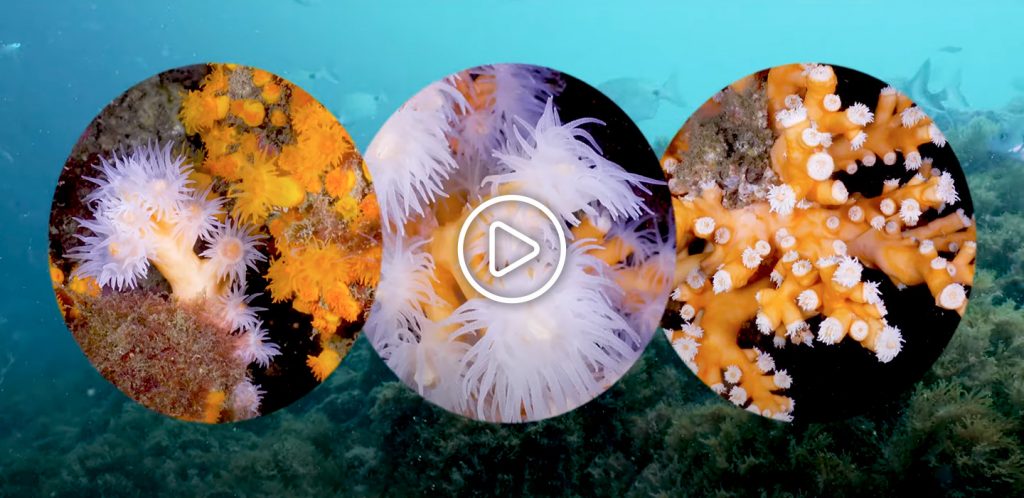 Learn about our most important Corporate Social Responsibility projects of the year.
Fuerte Group Hotels Activity
At Fuerte Group Hotels we continue to reinforce our commitment to sustainable tourism, the environment and future generations.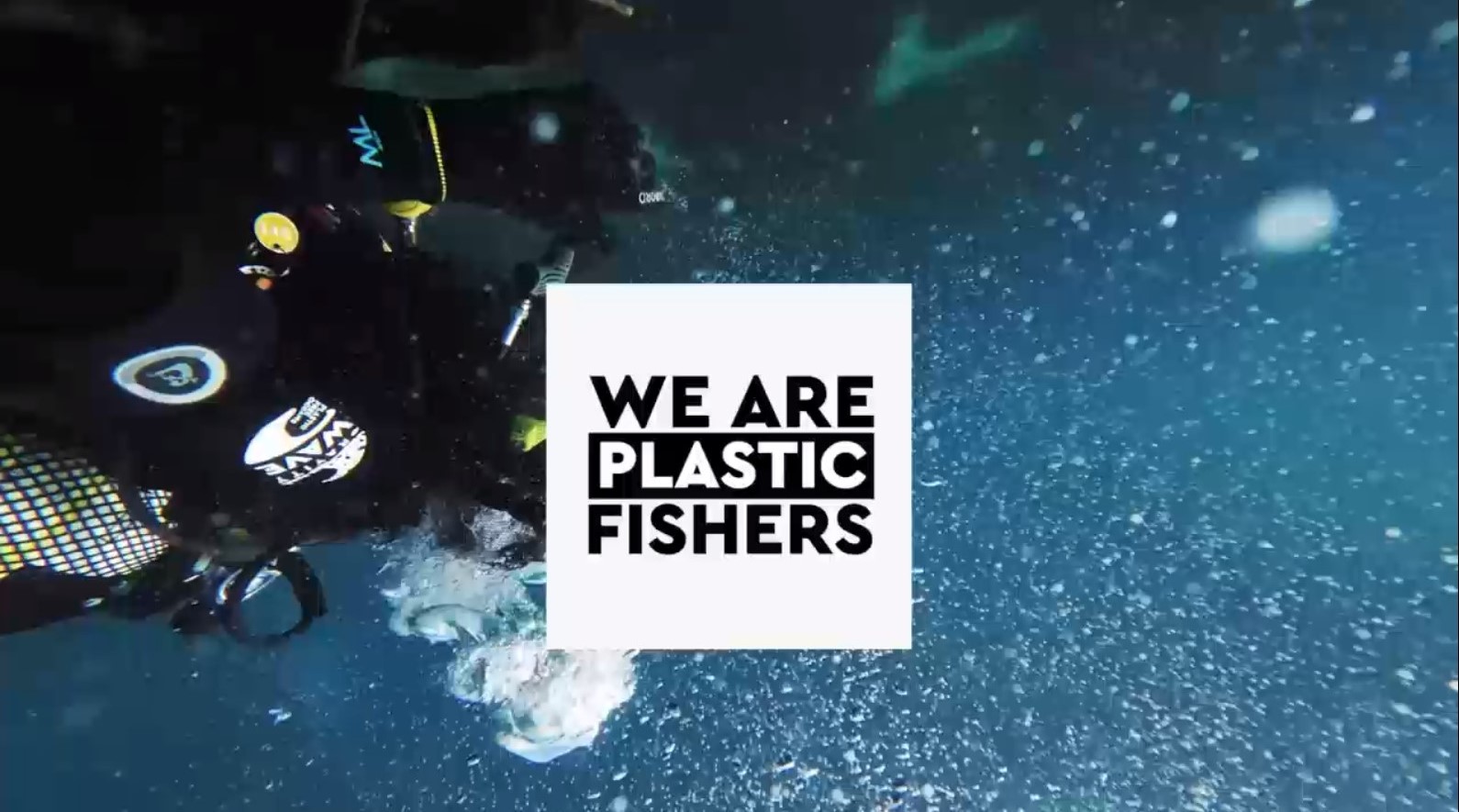 Plastic pollution in seas and oceans represents one of the most important challenges of our times, and therefore, we join our efforts with Gravity Wave to take action.
At Fuerte Hoteles, we're committed to sustainable tourism, and we'd like to show you the work we've been doing with our Clean Seas project.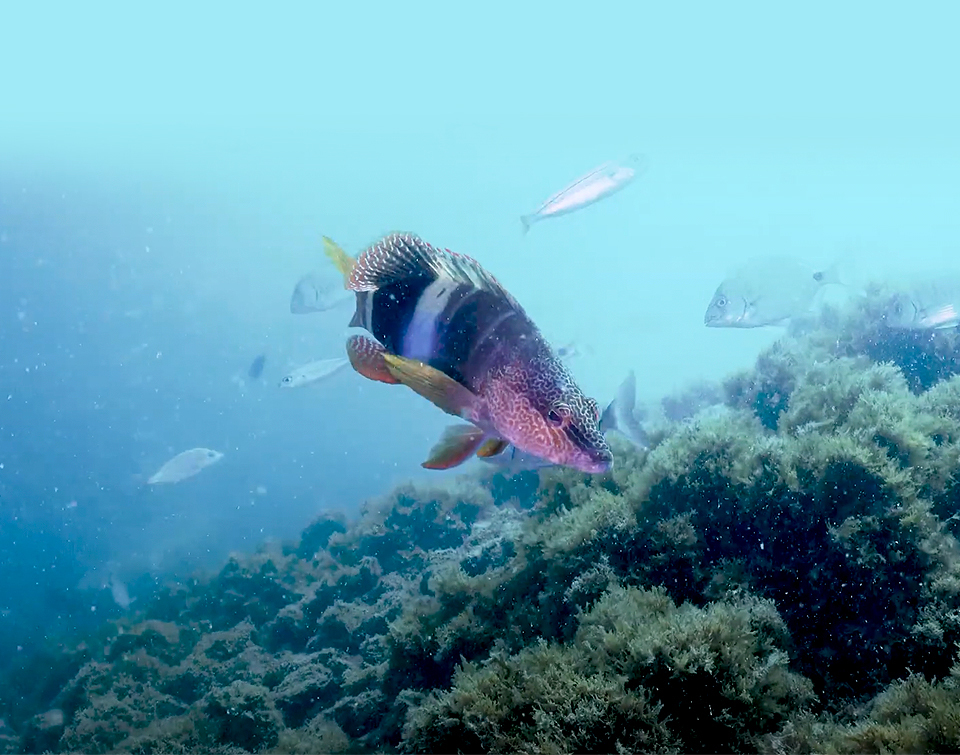 Sustainable tourism is one of the fundamental pillars to which Fuerte Hoteles continues to dedicate its resources and efforts.
One example of this is how we're protecting our seas and ecosystems through the Marbella Marine Recovery Project, together with the NGO Equilibrio Marino.
This collaboration works in tandem with the Clean Seas project and the United Nations Sustainable Development Goal 14. The value of Marbella's marine area is incalculable, and at Fuerte Hoteles we are determined to defend it.
As part of our Corporate Social Responsibility framework, at Fuerte Hotels we are committed to ensuring energy efficiency in our hotels. To do so, we've implemented numerous measures to reduce harmful CO2 emissions.
This includes the use of LED lights, automatic air conditioning disconnection systems, renewable energies, use of circular economy and recycling measures, use of local food products, and the exhaustive monitoring of energy consumption and our carbon footprint – all to help preserve our invaluable environment.
From its very beginnings, the Amàre Hotels brand has been committed to Responsible Tourism and the implementation of Corporate Social Responsibility measures of all kinds covering environmental, social and cultural aspects. In fact, art is one of the fundamental pillars of the brand, and the initiatives that make up #AMARELOVESART are aimed at the promotion and conservation of this speciality.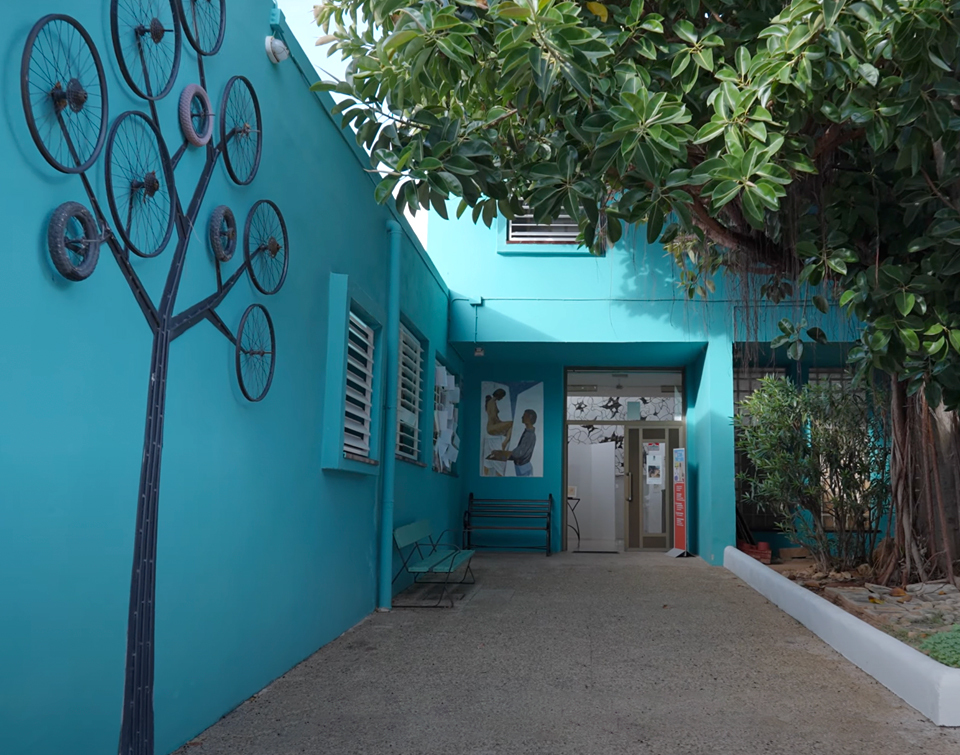 For Amàre Hotels, finding the beauty and art in life is everything, and this sensitivity is what motivates our patronage of different artistic activities.
At the Ibiza Art School, for example, Amàre Hotels actively contributes to the training of new artists.
Students can learn disciplines including print design, metalwork, cabinetmaking, audiovisuals, fashion and furniture design, among others.
To enjoy the art of the future, we support the artists of today.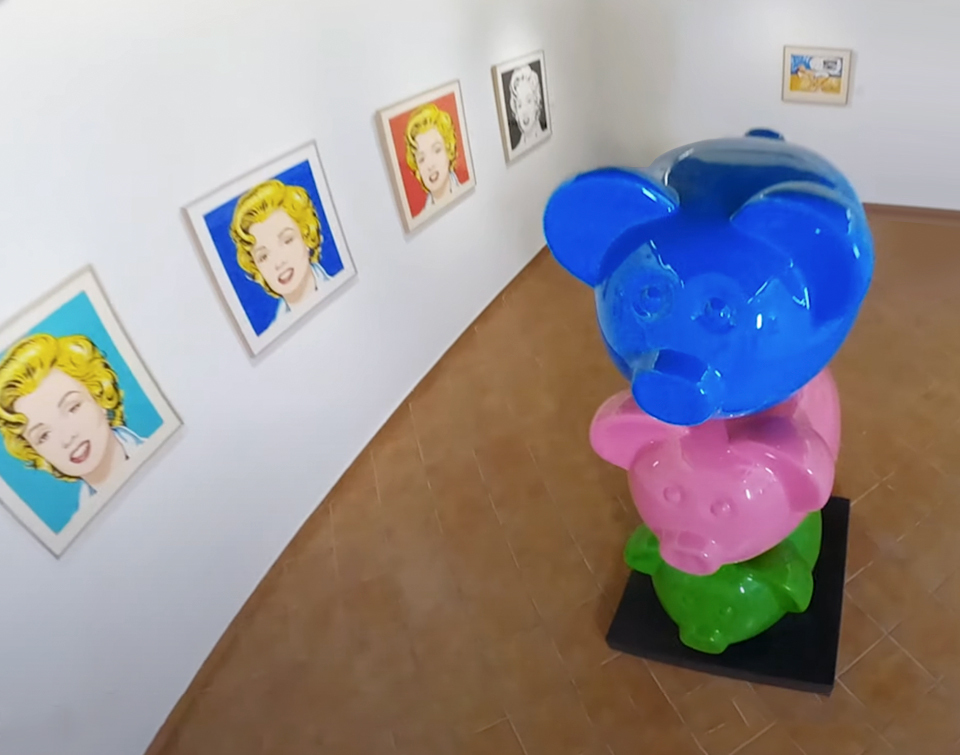 Amàre Hotels' relationship with art is pure love. Proof of this is in the alliance maintained with the Museum of Contemporary Spanish Engraving.
The museum, which has more than 4,000 pieces in its collection, is a benchmark in the world of engraving and contemporary art in general. In addition to its exhibition work, the museum also organises conferences, workshops, and awards national prizes, among other activities.
With this collaboration, Amàre Hotels reaffirms its support for the culture and art that inspires us so much, helping to finance the preservation of its collection.
Awards, certifications and recognitions
As part of the environmental care and sustainable tourism strategy developed by Fuerte Group Hotels, one of the indicators we monitor is our carbon footprint.
Our carbon footprint indicates the amount of CO2 that we emit into the atmosphere in relation to hotel activity and is expressed in tonnes or kilograms of CO2 per client.
The amount of CO2 we emit into the atmosphere (2021 data)
co2
9,260 Kg
Fuerte Marbella
Average amount per client
co2
6,115 Kg
Fuerte Conil-Resort
Average amount per client
co2
5,891 Kg
Fuerte El Rompido
Average amount per client
co2
8,625 Kg
Fuerte Grazalema
Average amount per client
co2
6,541 Kg
Amàre Ibiza
Average amount per client
co2
9,426 Kg
Amàre Marbella
Average amount per client
Sustainability built into management processes. Sustainability training for staff. Information for guests on sustainable innovations. Implementation of ISO 14001 Environmental Management System (an international standard for effective environmental management that certifies our hotels  work with an equal focus on reducing environmental impacts and maintaining profitability). Continuous monitoring of all environmental aspects: measurements of atmospheric emissions, discharges, noise, consumption of natural resources (water, propane, diesel, electricity, etc.). Calculation of the ecological footprint and carbon footprint of all our hotels.
Green charging points for electric car batteries. Progressive replacement of traditional lighting fixtures with low-consumption and LED-type fixtures. Installation of reactive energy compensating equipment. Control of energy consumption by computerised systems. Use of temperature regulators in rooms. Control of water quality. Installation of automatic lighting systems with cards in rooms.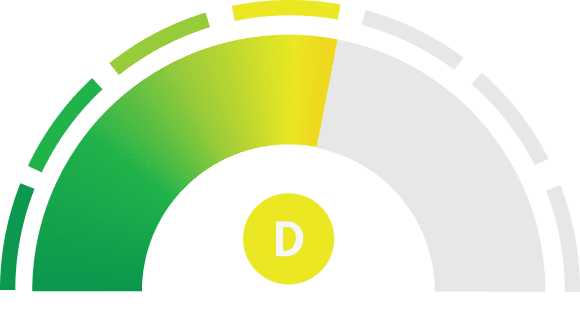 Amare Marbella
Consumption: 187.22 kW h/m2 year
Emissions: 33.99 kg CO2 / m2 year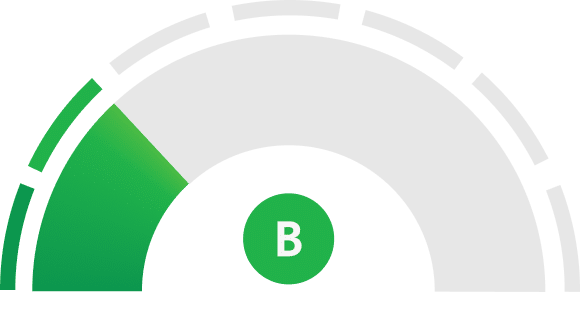 Amare Ibiza
Consumption: 262,50 kW h/m2 year
Emissions: 76.54 kg CO2 / m2 year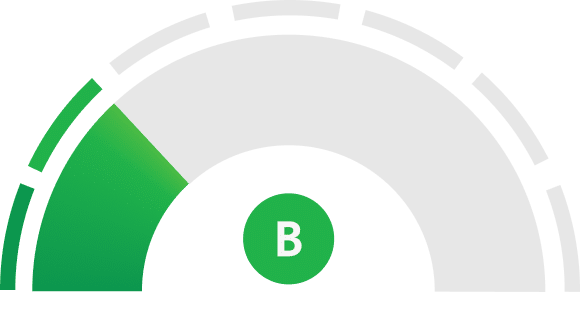 Hotel Fuerte El Rompido
Consumption: 163.17 kW h/m2 year
Emissions: 30.39 kg CO2 / m2 year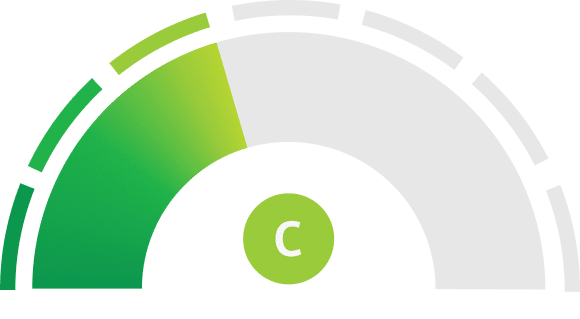 Hotel Fuerte Grazalema
Consumption: 383.23 kW h/m2 year
Emissions: 88.28 kg CO2 / m2 year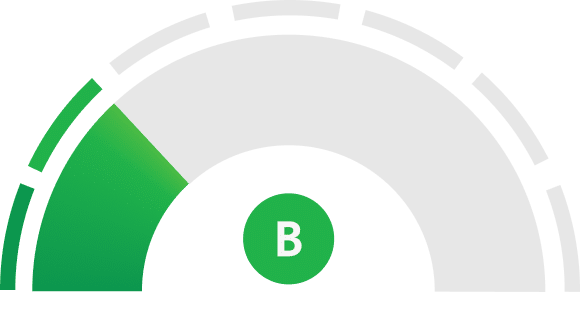 Hotel Fuerte Conil Resort
Consumption: 248.79 kW h/m2 year
Emissions: 51.88 kg CO2 / m2 year
Hotel Fuerte Costa Luz
Consumption: 295.46 kW h/m2 year
Emissions: 55.32 kg CO2 / m2 year
Purchasing: food and drink
Use of eco-friendly paper. Use of recyclable and/or returnable packaging. Use of eco-friendly detergents and cleaning products. Selection of suppliers with ecological criteria. Bulk purchasing, avoiding excessive portions and packaging. Dietary and wholemeal buffets at breakfast. Promotion of the consumption of natural, fresh and seasonal products. Promotion of the consumption of products from local farmers.
Reduction of asphalted areas. Use of native plants that do not need large amounts of water. Integration into the natural habitat of the area (reduction of visual impact). Green areas are maximised as much as possible. The use of chemical fertilisers, pesticides, and herbicides is avoided wherever possible. Car parks are surrounded by hedges and trees. Collection of light waste generated by our clients to maintain the cleanliness of the beaches (ecological cones). Integration of an organic vegetable garden in all the hotels.
Respect for the environment
Fuerte Group Hotels is highly committed to the conservation and protection of habitats. As such, one of their responsibilities is to inform their guests in order to promote the visitation of natural surroundings while leaving no trace. Some of these recommendations include protecting natural spaces by seeking official information and adhering to local regulations, not littering and, if trash is found, requesting collaboration in its removal. Guests are also advised not to use alternative trails to the established ones to prevent flora degradation and human erosion. Additionally, making fires is prohibited, and animals should be respected by refraining from feeding them, avoiding generating excessive noise, and not engaging in activities that involve their mistreatment or exploitation. Guests are encouraged to report any risky incidents to technicians or park rangers.
Preference for products with little packaging. Separate collection of oil, glass, paper, cardboard, batteries and organic waste. Avoidance of buying products in non-returnable packaging in small or individual portions. Avoidance of buying food products in double packaging. Use of refillable or reusable containers for serving meals. Use of sustainable systems for chlorinating swimming pools with mineral salt. Collection of used IT materials by an industry recycling company. Use of corporate e-mail with the consequent saving of paper. Appropriate management of hazardous waste through authorised waste handlers. Composting of vegetable waste (pruning waste and kitchen waste). Use of paper, cardboard, and organic waste compactors.
Soundproofing. Volume limiters on all sound equipment. Annual sound emission checks.
Offering environmentally friendly excursions and activities. Responsible routes around the hotel to raise awareness among guests. Promotion of sustainable transport: bike hire, hiking. Promotion of the area's cultural offer: exhibitions, concerts, local festivals, etc.
Sociocultural environment
Fuerte Group Hotels believes that the cultural, social and economic environment in which we carry out our activities is a jewel that must be preserved. In our hotels, we promote the most indigenous aspects of each region so that our guests can appreciate the local traditions and culture.
Alongside this, we carry out various development programmes and cultural projects that boost the local economy. And through the Fuerte Foundation, we help to improve the quality of life of people with special needs.
We want to ensure the maintenance and development of our cultural environment. A place should never forget its customs, traditions, and identity.
Fuerte Group Hotels has one overriding objective: to satisfy its customers. To achieve this, we're interested in understanding our guests' expectations and striving for excellence in every last detail.
The loyalty of our customers is the best recognition of our work. However, we know that this impeccable service is only possible thanks to the work of our employees. This is why we also offer them help for their families, advances and loans, and gifts on special occasions.
At Fuerte Group Hotels, we take care of every last detail to ensure the excellence of our service exceeds all our clients' expectations.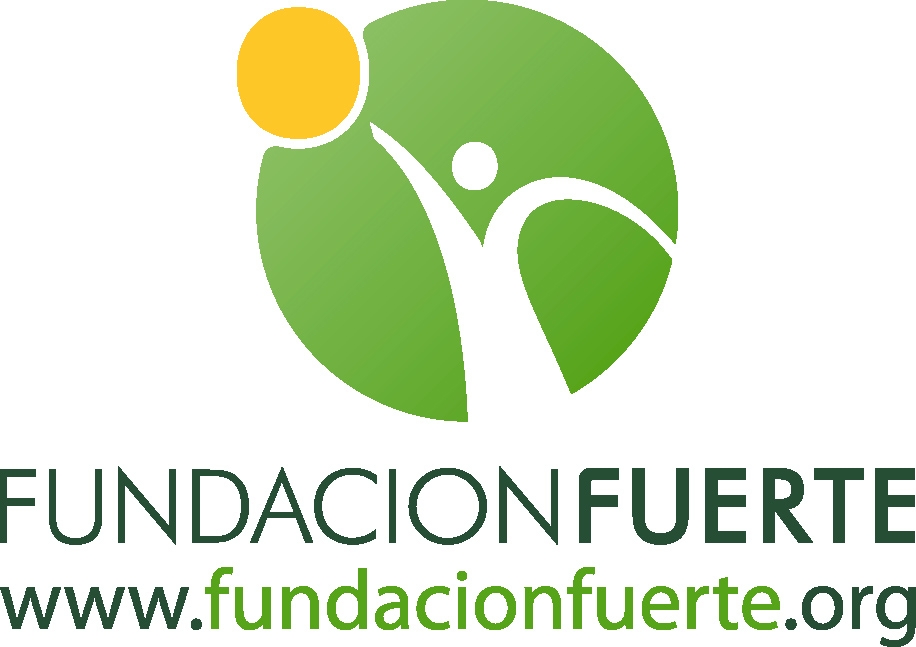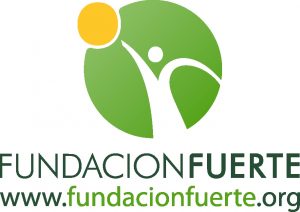 The Fuerte Foundation is the result of these values that, for more than 60 years (since 1957), have been the touchpoints for the spirit that drives this innovative and entrepreneurial family, and which are summed up in our slogan "We look after both people and the environment". 
The creation of the Fuerte Foundation, which takes the name of our first hotel, has been promoted by the Honorary President and the Members of the Board of Directors of Fuerte Group Hotels.
Its mission focuses on actions that promote the social and cultural development of both our guests and the staff working with us. In this way, it collaborates with local entities and organizations, such as the Cudeca Foundation, to which it has provided free parking at El Fuerte Marbella so that they can continue their work.