Fuerte Group Hotels is the hotel division of Fuerte Group, an Andalucian family business group founded in 1957 by José Luque Manzano.
Following the opening during the same year of the Fuerte Marbella hotel, the first hotel establishment to open in the centre of Marbella and the Fuerte Hoteles chain's first, the company continued to expand to achieve its current portfolio comprising six 4-star holiday hotels and 1 rental apartment resort, all located in Andalucia (in Malaga, Cadiz and Huelva) and Ibiza.
In 2016 it launched a new hotel brand, Amàre, targeted at the adult market. Its first establishment was the refurbished Fuerte Miramar, which changed its name to become Amàre Beach Hotel Marbella.
In 2018, the company acquired the Hotel Costa Conil in the province of Cádiz; and in July 2019, the Amàre brand expanded with a new hotel, Amàre Beach Hotel Ibiza.
Fuerte Group Hotels is made up of 5 different brands, each with its own personality. Fuerte Hoteles, for the whole family; Amàre Hotels, for adults only; Olée Holiday Rentals, for holiday apartments; El Fuerte Marbella, for 5-star casual luxury; and DAIA, for a 'slow beach' break hotel.
Choosing us is
always a success
By booking with us directly, you'll benefit from all the advantages of cutting out intermediaries: lower prices, convenience, cancellation flexibility, and efficient and personalised service. Book safely, quickly and easily.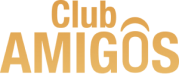 What is Club de Amigos?
Friendship is a relationship that is all about caring for each other, where you look after those who are important to you. This is why we think of you as our "Amigo", as we want to see you more than once and look after you for as long as possible. In our Club de Amigos, this preferential treatment takes the form of continuous advantages and discounts for you. Do you want to discover them? Discover it
Awards, certificates and accolades