The European tour operator, whose clients come primarily from Germany, Switzerland and Netherlands, generated 12% of the total number of clients of the emblematic Cadiz resort in 2021, which has just been awarded the "TUI Global Hotel Awards Top 100 Hotel".
At 18 March 2022. It's only been a matter of weeks since the partial opening of its facilities, but Fuerte Conil Resort is already a success. TUI has awarded it the "TUI Global Hotel Awards Top 100 Hotel", a prize based on ratings from clients of the well-known European tour operator, who has recognised it as one of the best hotels in the world.
The presentation of these prestigious awards, which this year takes on special significance for the tourism sector by recognising the resilience and support shown by establishments such as Fuerte Conil Resort during the difficult pandemic period, will take place next April, during a virtual ceremony.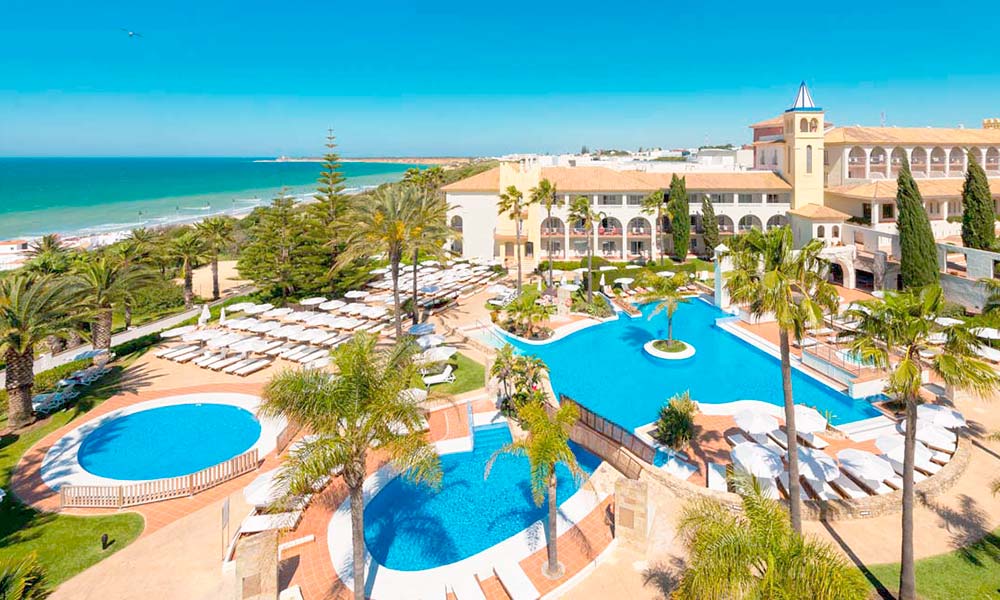 According to Martin Aleixandre, Director and Marketing and Sales at Fuerte Group Hotels, "it is an honour to receive an award like this from such an important tour operator as TUI, which in 2021 generated 12% of the clients who stayed at Fuerte Conil Resort". On top, he explains, "this award, which is based on the views of the majority of German, Swiss, Belgian and Dutch tourists who visited us last year, confirms the success of the Caribbean-style resort concept we first implemented last year, which combines the Fuerte Conil, Fuerte Costa Luz and Costa Conil hotels into a single complex with 532 rooms, as well as of the security provided by the Safety First programme we created to help tackle COVID".
Thanks to this, he added, "guests staying at Fuerte Conil Resort had access to 3 restaurants, 2 bars, 1 rooftop with ocean views, a kiosk with bar service and sun loungers on the beach, 4 outdoor pools, 2 heated indoor pools, 1 spa with Natura Bissé products, 1 tennis court, 1 gym, and 1 car park, as well as the opportunity to participate in all the activities the Fuerte Live programme offers for children, adults and senior citizens".
Finally, he concluded, "this award also recognises the excellent reception of the All-Inclusive Fuerte Esplendid programme, which we created to provide assurance to guests who visited us, many of whom wanted to enjoy a high-quality holiday but without any surprises, and knowing in advance what their entire stay with us was going to cost them".